The former Fish House Coffee Shop in Mora was torn down in mid June, while the adjacent building remains. 
The demolished property is owned by Neighborhood National Bank, which has purchased other neighboring properties. The bank previously announced its intention to build a new bank on the lots. 
Yet bank president Doyle Jelsing said the demolition hasn't gotten them any closer to construction because the adjoining property, Mora Tobacco and E-Cig, is still owned by Monther Al Sayouri. Sayouri also owns a tobacco shop in Stacy. 
Jesling said, "Because the smoke shop is left, the current arrangement of the lots does not give the bank an efficient footprint to construct our desired building."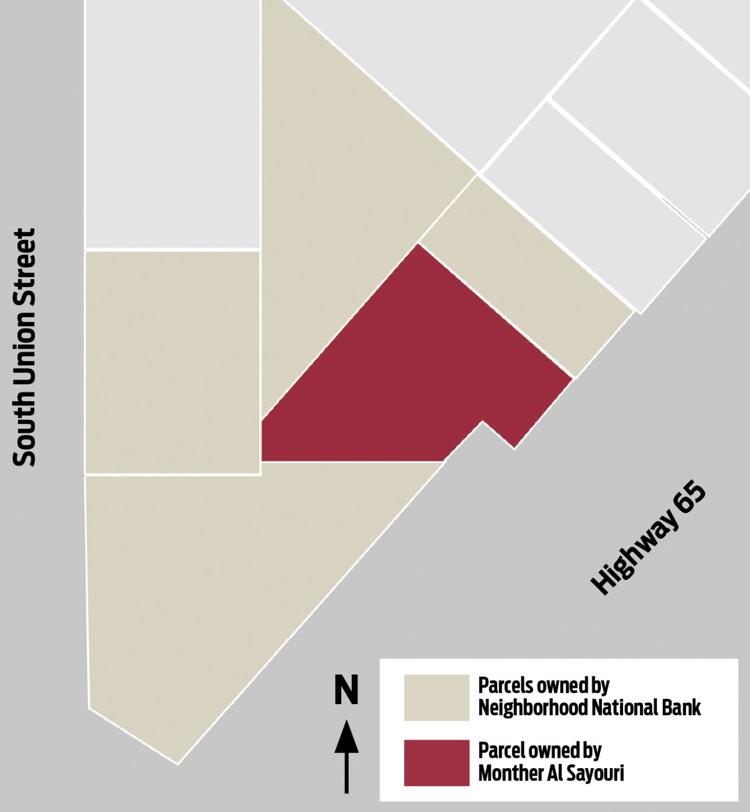 Tobacco products were never sold out of the Mora shop itself. Previously Grandma's Kitchen, the property is in poor condition and unfit as a retail store. For a short while, Mora Tobacco and E-Cig rented space out of the Fish House Coffee Shop to sell their products. Mora Tobacco and E-Cig has since been closed. 
According to the city of Mora Building Official Dan Maroushek, Sayouri has been in communication with the city's building department and signified his intent to remodel the property. The city isued Sayouri a building violation has told Sayouri he either needs to clean up or renovate the property. Maroushek said he expects Sayouri to take some kind of action on the property within the month.