Donald Ericson is a fanatic about grocery stores. So much so that he started a Facebook group called "Grocery Store Fanatics" with an ever increasing following of over 800 people. On any given day, on Grocery Store Fanatics, you can find a video from Coborn's about appetizers, a story from Hackenmuellers Meat Market in Robbinsdale or the latest news from the cheese department at Kowalski's. Grocery Store Fanatics Facebook page is literally one stop shopping for anyone in the grocery business and those who want to keep up with happenings in the grocery scene.
Donald age 27, was born 3.5 months premature weighing 1 pound, 4 ounces and spent the next 18 months in the intensive care unit with bronchial dysplasia and issues related to premature birth. Donald has since been diagnosed as having high functioning Asperger's. 
He is a 2010 graduate of Mora High School and has future plans to complete a degree in Computer Science at Pine Tech. Donald lives with his father Dennis in Mora, his mother passed a few years ago and he and his father are very close. Dennis has visited stores with Donald for many years, especially grand openings all over Minnesota. 
According to Dennis, Donald has been interested in grocery stores for as long as anyone can remember. His interests about grocery stores runs the gamut including: signs and layouts, service, cleanliness and of great importance for Donald is the customer experience and meeting the employees.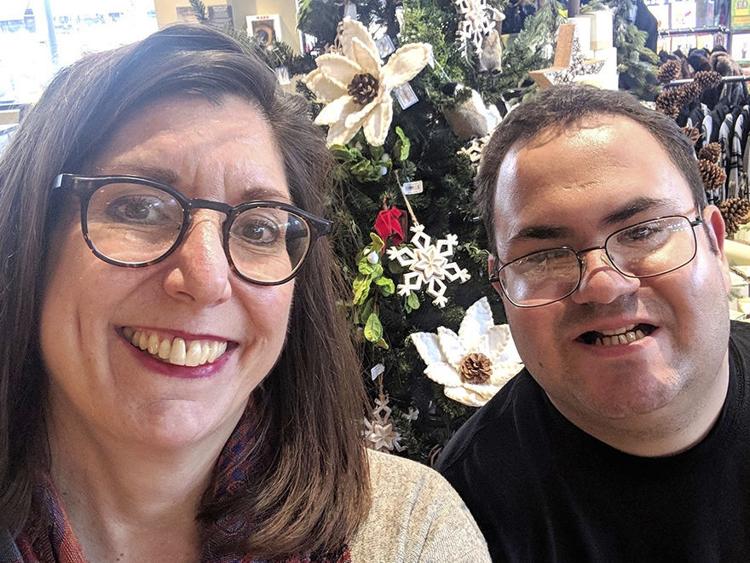 In 2015 Donald met Liz Nerud while on a grocery store visit to the N.E. Minneapolis Lunds & Byerlys where Liz was the certified cheese professional, also known as "the Cheese Lady." Liz was in charge of all things cheese. They soon realized that they both shared the same enthusiasm for grocery stores and a friendship was born. Liz has since moved on to Kowalski's. 
Now Donald and Liz make a day of it and plan grocery tours, which involve visiting up to nine stores in one day. They plan their route and make sure to give the stores a heads up that they will be visiting. Liz and Donald are becoming famous in the grocery store business. They consider themselves as ambassadors for the industry and most employees and management in the Twin Cities and out state know them by name. They often get behind the scenes tours of the stores which is always a highlight. 
According to Liz, Donald's knowledge about the grocery store business is unmatched. "Donald can tell you the square footage of most stores in the area off the top of his head. He knows the store managers as well as department heads." 
Jan Wilcox, who has been in the grocery business for over 33 years and is currently the customer service manager at Kowalski's in Woodbury recalls being contacted by Donald. "He asked a lot of questions and I was amazed at Donald's knowledge about the grocery store industry, he then let on to me that he and Liz would be visiting my store. I got our awesome cake decorator to make him a special birthday cake for his visit, and that was just the beginning. I asked my store director at the time to meet Donald and Liz and give them a royal tour, unfortunately I was unable to be there. But I made sure Donald got to see things nobody may even realize are in the grocery store." 
Jan finally met Donald in person when Liz and he came on a tour of the Woodbury Kowalski's. "I arranged it so he would get a gift basket when he got there and made sure that Mike Oase, our chief operation officer, was there to greet him as well. I had told Mike that in his spare time Donald designs layouts of stores as a hobby."
June 4, 2018, was a big day for Donald, he started working on the "Clean Team" at Cub Foods in Cambridge. Walking through Cub with Donald before his shift, you can see how comfortable and excited he is to be in his environment. 
For 2019, Liz and Donald are busy planning their next tour. One of the tastiest and most popular parts of their grocery store tours for the duo has become known as the "Fried Chicken Challenge." They both try a chicken drumstick at every grocery store deli and rate them. Asked if they had a favorite, ever the diplomats, the two both reiterated that they like them all for different reasons. "The Fried Chicken Challenge," now that's something many of us could get fanatical about.  
For more information about Grocery Store Fanatics find them on Facebook.