Clinics are stocking up on vaccines in a mobilization against a highly contagious liver disease spreading in Kanabec County: Hepatitis A. 
The Minnesota Department of Health has declared an outbreak of hepatitis A in multiple counties among people who use street drugs (injection or non-injection), are experiencing homelessness or unstable housing, or have been recently incarcerated.
Hepatitis A is a contagious liver infection caused by a virus. It can range from a mild infection with no symptoms lasting a few weeks to a severe illness lasting several months that can result in liver failure and death. Early diagnosis and medical care are key to preventing more serious health outcomes. 
Hepatitis A is usually spread person-to-person when someone eats food, drinks a beverage or places an object in their mouth that has been contaminated with trace amounts of feces from someone who has the virus.
According to the Minnesota Department of Health, the most effective way to prevent hepatitis A is vaccination. Vaccination is recommended for all children starting at 1 year, for travelers to certain countries and for people at high risk for infection. While hepatitis A vaccination has been recommended for children since 2006, many adults have not been vaccinated for hepatitis A.
People at high-risk of contracting the disease are people who use street drugs (injection or non-injection), are experiencing homelessness or unstable housing, or have been recently incarcerated.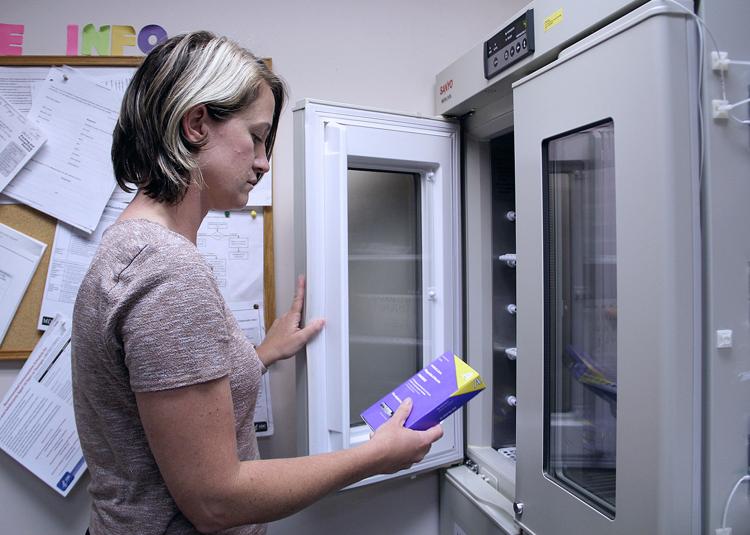 Shari Wiltrout, immunization manager and family health nurse at Kanabec County Community Health said incarceration in a jail is a risk factor because many inmates who enter the facility already have other risk factors such as homelessness, drug use or other lifestyle factors. This paired with the close living quarters of jail and sharing of belongings caters to the contagious nature of hepatitis A. 
Community health has been taking steps to prevent further spread of the disease. 
Wiltrout described fighting this kind of outbreak as marathon, not a sprint. Fighting it would take long-term commitment to reaching susceptible populations with education and vaccine. 
They have ordered additional vaccine, are following MDH's guidelines to encourage vaccination in high-risk populations and will soon be providing education and vaccines to inmates in the Kanabec County Jail. 
Community health is also working with treatment centers and other agencies to educate and vaccinate staff and clients that are included in the target population.
Wiltrout encouraged community members to get vaccinated at their clinic or through Kanabec County Community Health and practice good hand hygiene: washing hands with soap and water specifically before eating and after using the restroom. Hand sanitizers do not prevent the spread of hepatitis A.
According to a press release from the Minnesota Department of Health, Minnesota began seeing an increase in hepatitis A cases in May 2019. These cases had similar risk factors to national outbreaks of hepatitis A that have been occurring since 2016. Nationally, there have been more than 23,600 cases in 29 states. MDH has been monitoring the national outbreaks and conducting enhanced surveillance of hepatitis A since mid-2018 to help quickly identify cases.
While initial cases were clustered in east-central Minnesota and had links to each other, more recent cases occurred in counties in other parts of the state. The infection source is not known for some cases, suggesting some community transmission among those in high-risk groups.