Mourning his abrupt death, the people who worked with Dr. Thomas Stillwell described him as a man who lived his life with joy and a unique combination of frugality and overwhelming generosity.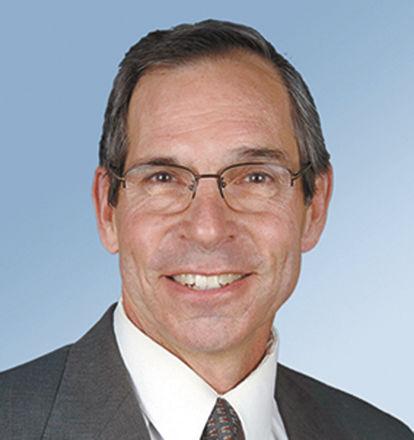 On May 8, 65-year-old Thomas Jay Stillwell of Plymouth was discovered dead in a single-engine plane crash. He regularly piloted a small plane from rural community to rural community in order to provide care patients would have struggled for otherwise. One of those communities was Mora. 
Over a dozen nurses and other co-workers gathered in the surgery department at FirstLight Health System on May 14 to share their story about who Dr. Stillwell was to them. 
Among tears, there was also laughter. They laughed about the jalopy vehicles he drove and the times he needed a jump or a ride from the Mora airport; his second-hand water bottles filled with lemonade; the same old shoes he polished again and again; and what has become known as "the backpack fire incident."
What stood out most about his character was his commitment to helping patients. While he was frugal with his own possessions, he didn't hesitate to give to others in either time or money.
Becky Ponto said he helped patients get the care and medicines they needed —no matter the cost. "If they couldn't pay, I saw him take money out of his wallet." 
Stillwell's co-workers described him as a physician who was full of energy, seeing as many as 20-30 patients a day, yet he always took time to teach and explain, especially when it came to cancer patients. 
The most unique aspect of Dr. Stillwell's care was his commitment to serving rural communities. Stillwell was a practitioner with Minnesota Urology, a private urology practice. According to a statement from Minnesota Urology, Stillwell focused mainly on providing care to patients in rural communities that otherwise did not have access to a urologic physician and surgeon. In addition to Mora, Dr. Stillwell flew his plane to  Moose Lake, Onamia and Grantsburg, Wisconsin regularly for over 20 years.
"Tom was extremely dedicated to serving the rural communities of Minnesota and Western Wisconsin," said Dr. Jeffry Twidwell, a fellow urologist at Minnesota Urology. "He was one of a kind. In today's world, how many specialty physicians dedicate their professional careers to serving rural area ... and travel to them by piloting their own planes? He was an incredibly generous and caring individual."
FirstLight anesthesiologist Bob Woods feared they would never be able to find someone who could offer the same care Stillwell did. In fact, Stillwell once told the staff he wouldn't leave until he felt confident in his successor. 
"I guess God knew he was never going to be able to leave," cried Heather Murawski. 
The nurses told how he took care of patients as well as the staff by offering friendship and support. 
"He took care of us and we, in turn, tried to take care of him. Even though he never slowed down, we were always trying to make him a sandwich," said Pam Bekius.
Woods said, "Everybody has a connection with him. When this happened, you started to realize all the personal connections and all the great things he did for every individual. You felt special — but then you realized it wasn't you that was special. It was him.
According to a press release from the Carlton County Sheriff's Office, on May 8, 2019, at approximately 8 p.m., Carlton and Pine County dispatch received a call from the FAA regarding Stillwell's overdue flight. The flight plan was filed for a flight to depart from the Moose Lake Carlton County Airport at 4:30 p.m. with a destination of the Crystal Airport. The flight was scheduled to land in Crystal at 5:15 p.m.
Stillwell had just completed a regularly scheduled day of patient care at the Mercy Hospital clinic, where he provided urologic services to the Moose Lake community twice per month, and was headed back to the Twin Cities. 
Deputies in both Carlton and Pine Counties checked the Cloquet, Moose Lake and Hinckley Airports and were unable to locate the plane at the airports. The plane was never picked up on radar at either the Duluth or Minneapolis Airport Towers.
An initial land search was started by the Carlton and Pine County Sheriff's Offices with the assistance of the St Louis County Rescue Squad, Minnesota State Patrol, Civil Air Patrol, along with the Moose Lake and Willow River Fire Departments. The weather ruled out any airborne search of the area. 
In the early daylight hours of May 9, the search resumed. 
At approximately 7 a.m. the aircraft was located crashed and partially submerged in the Moose Horn River, a short distance northwest of the end of the Moose Lake Airport runway. 
Stillwell's body was found; an autopsy will be performed for positive identification and to determine the cause of death. An investigation into the cause of the crash is ongoing. 
Dr. Stillwell was a board-certified urologist who received his medical degree from the Medical College of Wisconsin in Milwaukee and completed his residency at Mayo Clinic in Rochester. Prior to beginning his career at Minnesota Urology, Dr. Stillwell served as a surgeon with the U.S. Marines Mobile Surgical Hospital in Kuwait during Desert Storm. He has been named a Top Doctor in the Minneapolis/St. Paul Magazine for numerous years, including 2019.