This holiday season Julie and Steve Lang, residents of Ogilvie, are reflecting on the generosity of their community and feeling grateful for the people who are a part of their lives. In March 2019 their garage collapsed due to the heavy snow, and community members came together to build the Langs a new garage. This gift is especially meaningful considering all Julie has contributed to the community over the years, and her own story about her battle with cancer is one many have followed.
Julie has lived in Ogilvie her entire life, attending school there and working as a bus driver in the district for over 20 years. She and her brother, Joel Kuehn, have operated Kuehn Limousine out of Ogilvie for almost 30 years. Then 10 years ago Julie was diagnosed with cancer. She had been in a car accident, and following it had some complications. She went to the doctor and discovered she had colon cancer that had metastasized to her liver and lymph nodes. She began an aggressive round of chemotherapy, eventually having surgery. 
During this time Julie couldn't work, and the expenses drained their savings. Her fellow bus drivers at the Ogilvie School District rallied around her, organizing a fundraiser to raise money to help with expenses. "This community is unbelievable. The people here are so caring and giving. They'd give the shirt off their back, or go without if someone else needed it more. They are the perfect example of what it's all about-people helping people," said Julie. And she gave back after her surgery by founding Kick Cancer to the Curb, wanting to help other families affected by cancer.
Unfortunately a few years ago Julie was told the cancer  had spread to her stomach and lungs. She has been seen by top doctors in the area and has tried several experimental treatments. In November the doctors told her she was too weak to continue treatments, and sent her home with the aid of hospice. Despite all of her struggles Julie has not been deterred, and as her longtime friend Joyce Tvedt said, "For what she's endured, her faith and spirit have never dwindled." Joyce has arranged for meals to be brought to the Lang home every day, and Steve's employer, Grand Hinckley Casino, has given him as much time off as he needs to care for Julie, who says she "couldn't do it without him." 
With everything the Langs have been facing lately, when their garage collapsed in the  spring they didn't know what to do. The Wagamons, who own Ogilvie Raceway, helped Steve and Julie get their belongings out of the destroyed building.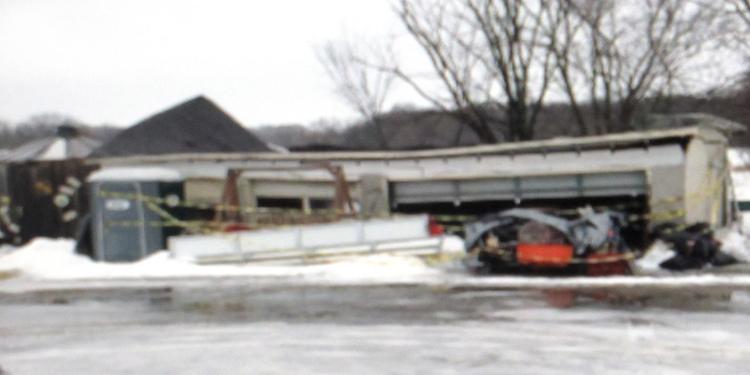 Then the Wagamons alerted the community to the problem, and people came together once again to build the Langs a new garage. Demolition  began in April, and by September Steve and Julie had, as Julie said, "The most beautiful garage." 
Dan Stassen spearheaded the project, bringing everyone together and scheduling the work. Companies donated their time or materials, including HP Gravel & Grading of Ogilvie, Hjort Excavating of Milaca, Isanti Ready-Mix, Oslin Lumber of Mora, Ron Heins Electric of Ogilvie and All Seasons Garage Door Co. in the Twin Cities.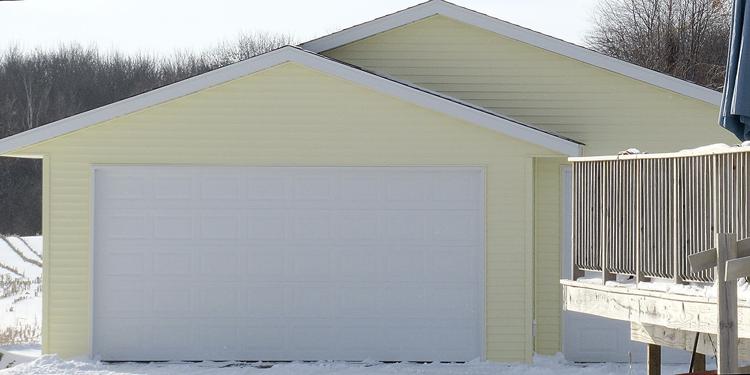 The number of people involved is so great that to name them all would be difficult, so Julie says, "I want to say a huge thank you to everyone who has helped and supported us. Steve and I love you all so much, and it means everything to us. My community is always here to push me ahead, lifting me up higher and I couldn't have done any of this without them."