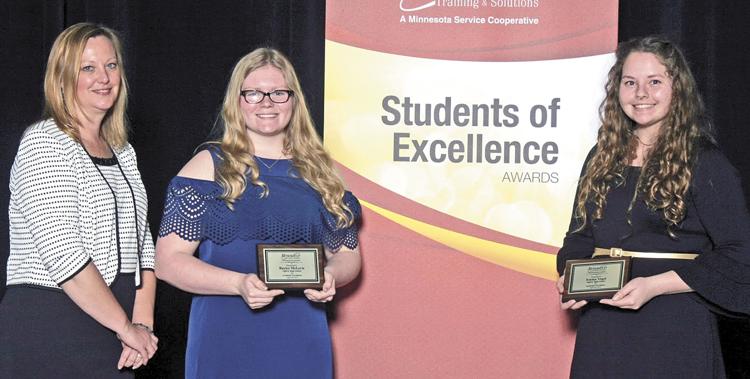 Joe Beckman, keynote speaker at the 2019 Students of Excellence Recognition event, told 139 high school seniors to remember that "everybody has a story," and that sometimes they will find that things can get a little messy. Making good human connections is what can make a difference for people. 
The 2019 Students of Excellence Recognition event was on Wednesday, April 24, at the River's Edge Convention Center, St. Cloud.
The evening honored the top 139 high school seniors from 34 high schools in Resource Training & Solution's Region 7 in 2019. Criteria for selection to attend the event is at the discretion of the honoree's school, but also based upon Resource's recommended guidelines. The honorees receive a plaque recognizing their accomplishments and a certificate from Minnesota Governor Tim Walz.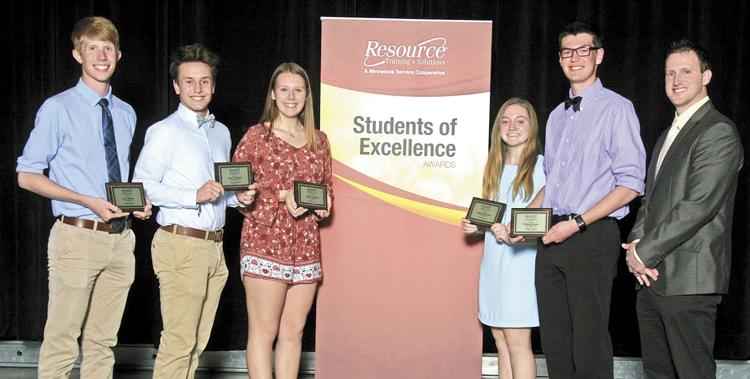 Resource has hosted the Students of Excellence Recognition event for 33 years. During that time, 4,829 high school seniors have been honored.
Beckman went on to suggest students repeat three phrases to themselves when faced with life's challenges: 1) "Love you" 2) "Push through." and 3) "Just look up." "Love You" means to stop comparing yourself to others. "Push through" means that when life is difficult, look for the positives present within the negatives. "Just look up" means always keep appreciation for the small wonders in life-this habit will help when times are tough. Beckman also reminded honorees that technology serves us and is a great tool for connection, but can also be a negative force if students find they are plugged in at the expense of their relationships. He encouraged the audience to remember that human connection matters.
Next year's Students of Excellence Recognition awards ceremony will be on Wednesday, April 29, 2020. Nomination information for next year's event will be available in early March 2020.
Resource Training & Solutions is a central Minnesota service cooperative and a nonprofit, member-driven public corporation. Resource provides services, training, and solutions to school districts and city, county, other governmental agencies, and non-profit organizations.