The Kanabec CountyTimes  asked several area leaders to share what they anticipate will challenge them in 2022, as well as their goals for the year. Here's what they had to say:
Kris McNally-Kanabec County Coordinator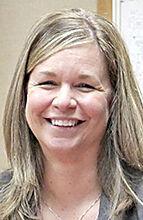 Responding to the ever-changing COVID-19 situation is one of the most substantial issues Kanabec County will face in 2022 and beyond.  Our public health and public safety departments will continue to lead the charge on the local response. As part of this response, a priority of the county will be to continue to utilize the American Rescue Plan funds to have the most beneficial short, medium and long-term impacts across the County.
Another significant challenge facing Kanabec County, as well as other employers in the county, is employee retention and recruitment. Balancing the demand for higher wages and better benefits for employees versus a price hike (or a levy increase) or substantial cuts is a dilemma most employers are currently facing.  
In this "employee market" Kanabec County is searching for a way to be a top-tier employer to attract and retain talent that will allow us to continue to provide the best possible customer service in a cost-effective manner.  Staff turnover is expensive and it is a priority for us to get creative to not pass that cost on to the county taxpayers.
Additionally, dealing with the challenges of a midterm commissioner vacancy, containing costs to minimize the 2023 levy, finding ways to improve the efficiency of our operations, and supporting local economic development initiatives are priorities for 2022.
Kathy Belsheim-Ogilvie Schools Superintendent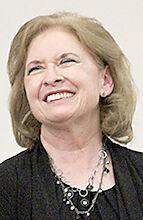 At Ogilvie Public Schools, rather than speculating on major issues, we'd like to address the great possibilities ahead in 2022 for our school and community. With a relatively young school board, and two new members just elected, the opportunity for new leadership perspective and energy exists. The school district continues to ensure updated health and safety measures for all students, staff and visitors in our 31-year old building, with Phase two of the HVAC project scheduled for the summer of 2022.  
Additional Ogilvie Public Schools goals and priorities:
1. A new school playground for students and children of our community
2. Enhanced student educational opportunities, promoting student learning excitement 
3. Continued focus on individual student improvement in academic achievement
4. Fiscal, financial responsibility in maintaining a positive fund balance
5. Continued collaboration with local agencies, impacting all our efforts
We greatly appreciate the support of our taxpayers and community members. With our Ogilvie smallness, the reality of community and school coming together, has proven to make a huge positive impact on the people we serve. I, personally, hope for a new year of more kindness, where we all show more care, understanding and generosity for others. 
Dan Voce-Mora Public Schools Superintendent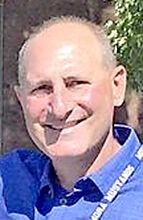 The No. one issue facing Mora Public Schools in the year ahead will be the uncertainly of the COVID-19 pandemic and how it will impact our students, staff, families and school district. Fortunately, our schools have been able to operate in-person without any changes in school schedules or activities. That being said, we have had to overcome many challenges   the past two school years including staffing, learning recovery and many other day to day challenges. The pandemic has tested all of us in different ways. I am extremely proud of the resilience of our students, staff, families and community. Together, we have persevered and always found a way to find solutions to problems we have never ever faced.
The top priorities for 2022 are:
1. Continue to educate and support all of our students, staff and families to the best of our ability with the resources we have. We have strong support systems in place and appreciate the partnerships with our community and county. We are better when we work together.
2. The progress of the new Mora High School will be another top priority. The project is on time and on budget and we will work hard to ensure this continues. Fortunately, the timing of the project has allowed us to get our materials on time and without major price increases. The new Mora High School is planned to open in the fall of 2023.
Al Skramstad-Mayor of Mora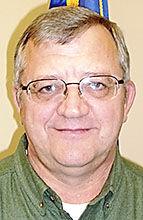 First and foremost will be the replacing of our city administrator. As has been reported our last administrator left for another city and I wish her well. She did a good job while she was here and the city is better for her time here. 
Another issue will be trying to secure funding for a bigger drain pipe for Lake Mora. We have been working on this  project for two (going on three) legislative cycles and have not had any success thus far. Hopefully this bonding year will be the year we succeed.  Those two issues top my list of must get done this year. 
Top goal for the upcoming year is to do some street repairs and other repairs that have been put on hold for one reason or another. 
Another priority is work with the owners of the Shopko building and get a tenant in there and also find another business for the industrial park. 
These are lofty goals but hopefully can get done.
Another goal is to get the park done in Fox Run and more housing built. Also would hope that COVID subsides and we can move on to some normalcy in our lives.  On a personal note as a veteran and a member of Legion Post 201 I hope we can break ground in the spring of 2022 on a Veterans Memorial Park.
Brian Smith-Kanabec County Sheriff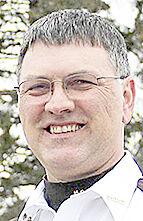 I anticipate that one of our most important issues will be to recruit and retain staff in most of our divisions. We spent most of 2021 short staffed for one reason or another. Currently, we are getting close to being where we want to be. We were especially short in dispatch and the jail. Thanks to our dedicated staff picking up extra shifts, and filling in when needed, we were able to stay fully operational all year.
The pandemic has caused many to re-evaluate their personal priorities and the dedication that is required to operate a 24/7/365 operation needs a special type of person to serve their community. Those types of people have become more difficult to find, and it is harder to keep them.
Additionally, we are experiencing an unusually high level of traffic fatalities across the state. This appears to be related to the uptick in lawlessness and lack of accountability from a much larger percentage of our population than ever before. 
We will have to focus more resources on traffic enforcement and related activity to get this moving back down to pre-pandemic numbers.
Lastly, through all this, we still need to learn how best to live with this new threat so that we are able to keep our staff working and the public safe.
Heidi Steinmetz-Kanabec County Economic Development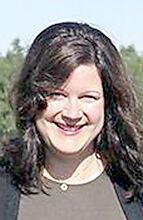 Broadband (High-Speed Internet) is the EDA's top priority in 2022. 
In 2021, the EDA received funding to hire an engineering firm to complete a countywide broadband feasibility study. The firm, HR Green, is in the process of documenting existing facilities available and developing an estimate of what it will take to bring high-speed internet to every home and business in the county. The results of the study are due to be presented to the Kanabec County Board of Commissioners on Feb. 15, 2022.
At that time, the EDA will have the information needed to find appropriate partners and apply for State and Federal funding to meet our goal of a complete solution for all of Kanabec County. Funding for the first of several broadband projects in the county are anticipated to be awarded in mid-to-late 2022.
Additional priorities of the Kanabec County EDA in 2022 directly relate to five strategic directions that the EDA created in mid-2021. These five strategic directions are:
1. Promoting & Building Our Business Community
2. Developing & Expanding Broadband Availability
3. Connecting Businesses to Training Resources
4. Supporting Child Care Growth Opportunities
5. Coordinating & Advocating for Housing
For more information on the EDA's five strategic directions, please read the EDA's 2021-2023 Strategic Plan, which can be found at www.kanabec-eda.org.
Mark Nelson-Mayor of Ogilvie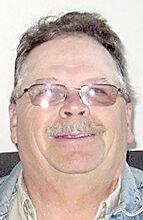 The year 2021 has been a very busy year for Ogilvie with the two main streets in town being redone and with the replacing of the sewer, water and new storm sewers installed. It was a joint project with the county so it involved a great deal of coordinating to make it all come together but it will be a great improvement when it is completed in the spring. 
Looking ahead to 2022, we have another very large project that we will be starting and that is the replacement and upgrade of our wastewater treatment facility. The current one was originally built in the 50's and last updated in the early 2000's so it is due. It probably won't be completed until 2023 but plans are to begin the project in 2022. 
We are looking forward to Federated Co-op' continued growth in our city and as always, looking to bring in new business and industry to keep or city growing. 
The last two years have been very challenging with the COVID situation but overall I think we have weathered the storm well and hopefully the worst is behind us.
Terri Huro-Mayor of Quamba
In the year ahead we plan to continue building relationships in our community. We look forward to hosting more baseball games, including youth games. 
We will continue improving upon the assets of our community by making improvements wherever possible. Small projects inside city hall that we hope can make this space more of a utilized space in our community. Further research and possible fundraising for updating lighting to LED at the baseball field.