All 17 felony charges of interfering with the privacy of a minor against former Mora High School English teacher Benjamin C. Rossow were dismissed Jan. 29 following the judge's determination that Rossow's actions were not criminal.
The investigation
Rossow, 39, was employed at Mora High School as an English teacher, but was placed on administrative leave May 12, 2015 following allegations of inappropriate conduct with a 16-year-old student.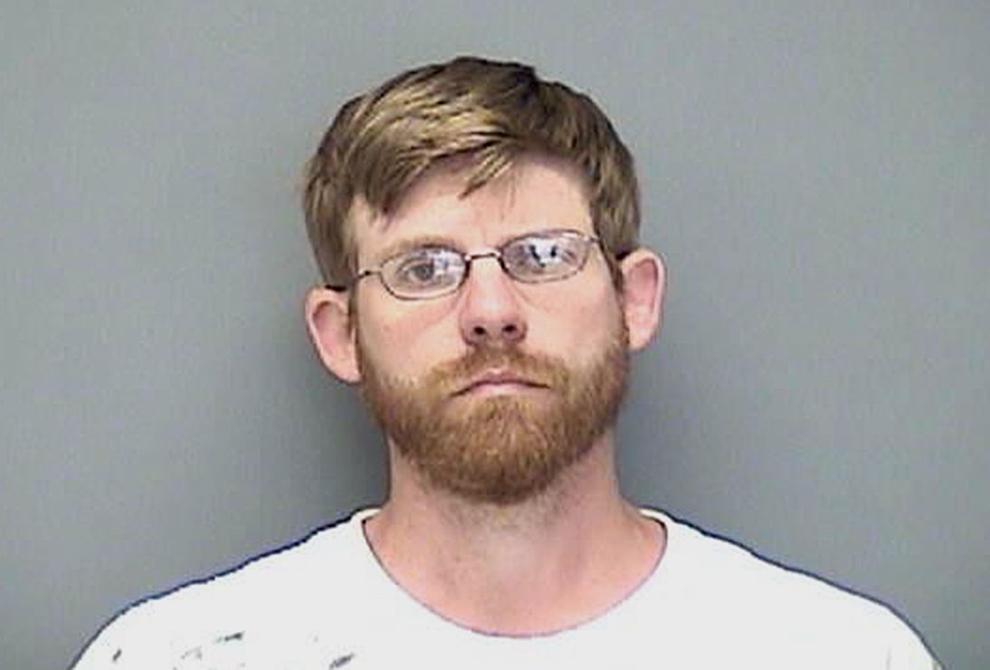 During an investigation, Kanabec County officers executed a search warrant for Rossow's classroom computer, school-issued iPad and his personal cell phone which were all sent to the Bureau of Criminal Apprehension (BCA) for analysis.
The analysis revealed personal text messages exchanged with the student that hinted toward a sexual relationship and were not related to the student's education. A Kanabec County investigator testified to the court that these messages indicated "grooming behavior" by the defendant.
In his Findings of Fact, Judge Stoney Hiljus wrote, "The search ... revealed an alarming volume of emails, text messages and other forms of electronic messages between (Rossow) and the student in question. The nature of the conversations was clearly beyond the bounds of an appropriate teacher-student relationship. Ultimately, (Rossow) was never charged with criminal acts related to his student because it appeared the grooming behavior did not result in a criminal sexual act."
The BCA analysis also revealed numerous photos of female students in classrooms and school hallways who seemed unaware photos were being taken of them. The photos focus on the subjects' chests and buttocks. The subjects were clothed but typically wore revealing or tight clothing.
On July 27, Rossow was charged with 17 felony counts of interfering with privacy of a minor. Shortly after, Rossow submitted his request to resign from Mora Public Schools which was approved by the Mora school board Aug. 3 at a special meeting.
Reasonable expectations of privacy
On Aug. 31, Rossow's defense attorney, Sarah MacGillis, entered a motion to dismiss the complaint on the basis that there was no probable cause.
According to Minnnesota state statute, a person is guilty of interfering with the privacy of a minor if the person uses a device for photographing a person in a "place where a reasonable person would have an expectation of privacy and has exposed or is likely to expose their intimate parts."
Judge Hiljus wrote, "The main issue before the Court is whether the alleged victims were in a place where they had a reasonable expectation of privacy..."
Hiljus concluded they did not. In his Findings of Fact, Hiljus noted:
The photos were taken in a classroom setting — not in a bathroom, locker room, or other area where privacy is expected.
The photos were taken in public areas of the school where multiple students and teachers are present.
The school has security cameras throughout the school in public areas.
There was no evidence that Rossow made an attempt to conceal his iPad while he took photos.
Hiljus wrote, "It is common for students to have access to cameras on cellphones or other mobile devices throughout the school day ... A reasonable person in this environment would realize the possibility that a picture could easily be taken of them by anyone with a mobile device."
The judge concluded, "Therefore, although (Rossow's) apparent deviant interest in his young female students is certainly reprehensible; his conduct in taking photographs unbeknownst to his students is not criminal within the meaning of the interference with privacy statute. As a result, Defendant's Motion to Dismiss the Criminal Complaint for Lack of Probable cause must be granted."
Despite not finding the behavior criminal, Hiljus wrote, "The photos taken on the iPad were unprofessional, inappropriate, and given the nature of the initial investigation evince a deviant interest by (Rossow) in his young female students."
Aftermath
Defense attorney MacGillis said she believed the complaint did not merit a criminal offense and that bringing charges against Rossow had serious effects on his life.
"We're pleased with the outcome of the case," said MacGillis. "In my opinion it should not have been charged in the first instance. But once charged, it was appropriately and quickly dismissed by a judge who understood the law and correctly applied it."
"I think the defendant's life has been turned upside down. Now, I think he can, at least with respect to this criminal matter, put it behind him and move on with his life."
Kirsten Faurie is the editor of the Kanabec County Times.